Rybalsky Residential Block
The project provides a unique solution for the planning structure, which adds new qualities to the area. The quarter with the section of the cultural center is located in the center of the regular lattice of the general plan of the Fishing Peninsula. Its unique role for the district is expressed by the transformation of the shape of the plan: an oval volume is inscribed in the quadrangular perimeter. The cut corners open up additional perspectives on the surrounding buildings and provide visual connections to all parts of the peninsula. Due to this the additional public squares on the boulevard, near the canal and along the Electricians street will appear. Small squares will work together with the public functions of the first floor, connecting the street, boulevard and canal. When moving from the city center, the quarter clearly indicates the place of access to the district and the location of the Cultural Center.
The oval building rotated 53° uses an effective planning grid, which provides each apartment with orientation on two sides, the best views and regulatory insolation. The apartments are designed with a larger area, which will add a guarantee that this property will be purchased to live in, and not as a financial investment.
The yard is planted with tall dense pines, which create a comfortable microclimate for the residents and an unexpected contrast with Rybalsky's public spaces, and enhance the privacy of the rooms facing the yard.
Using the difference of levels, we create an in-depth Art Plaza in front of the entrance to the Cultural Center, widening the embankment of the canal. The stairs are designed together with a ramp that provides accessibility for people in wheelchairs.
Rybalsky Cultural Center strategy consists of four directions: visual and public art, music, technology and art program for children. The center will initiate cultural and educational events, focus on community engagement and work with post-industrial context of the Rybalsky peninsula. The Rybalsky public space is a very important part of the area, which will involve the residence of the district and expand the audience.
Team:
Oleksiy Petrov
Iryna Miroshnykova
Kostya Miroshnychenko
Oleksandr Burlaka
Bohdan Ratushniy
Vlad Afanasiev
Program: Residential, Cultural
Building area: 6 185 sq.m.
Year: 2018
Program: Residential, Cultural
Building area: 6 185 sq.m.
Year: 2018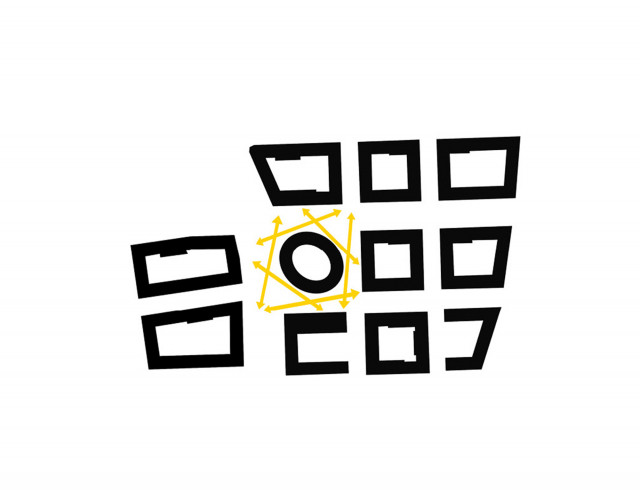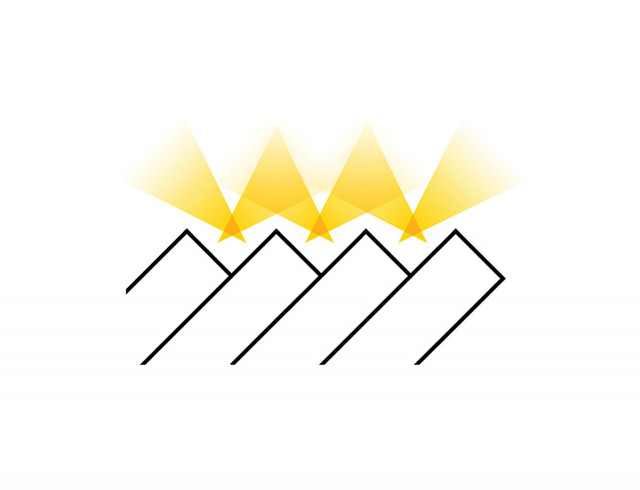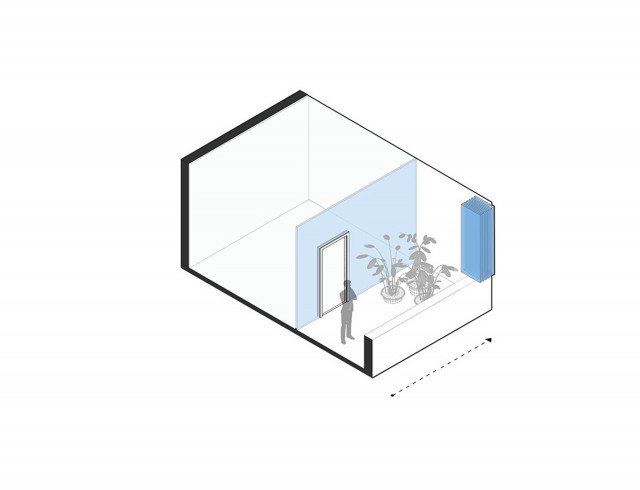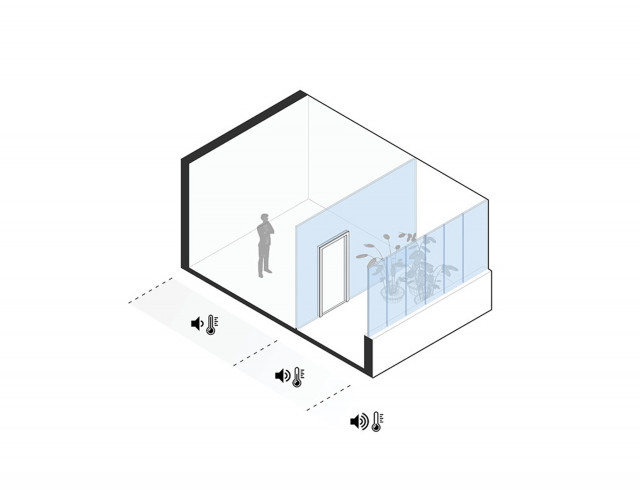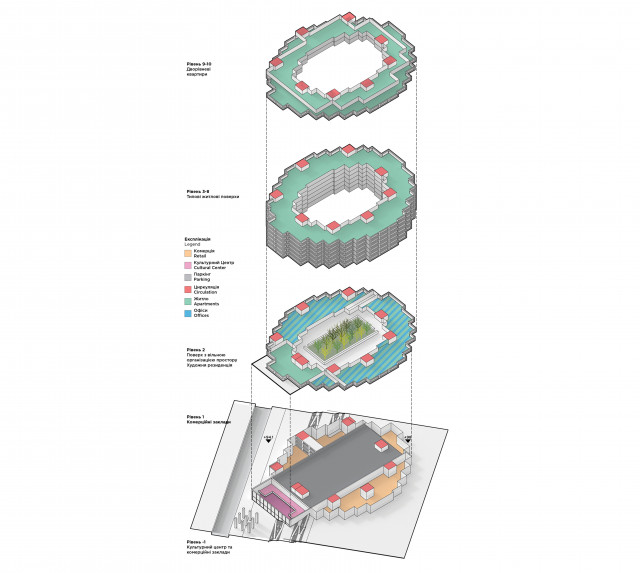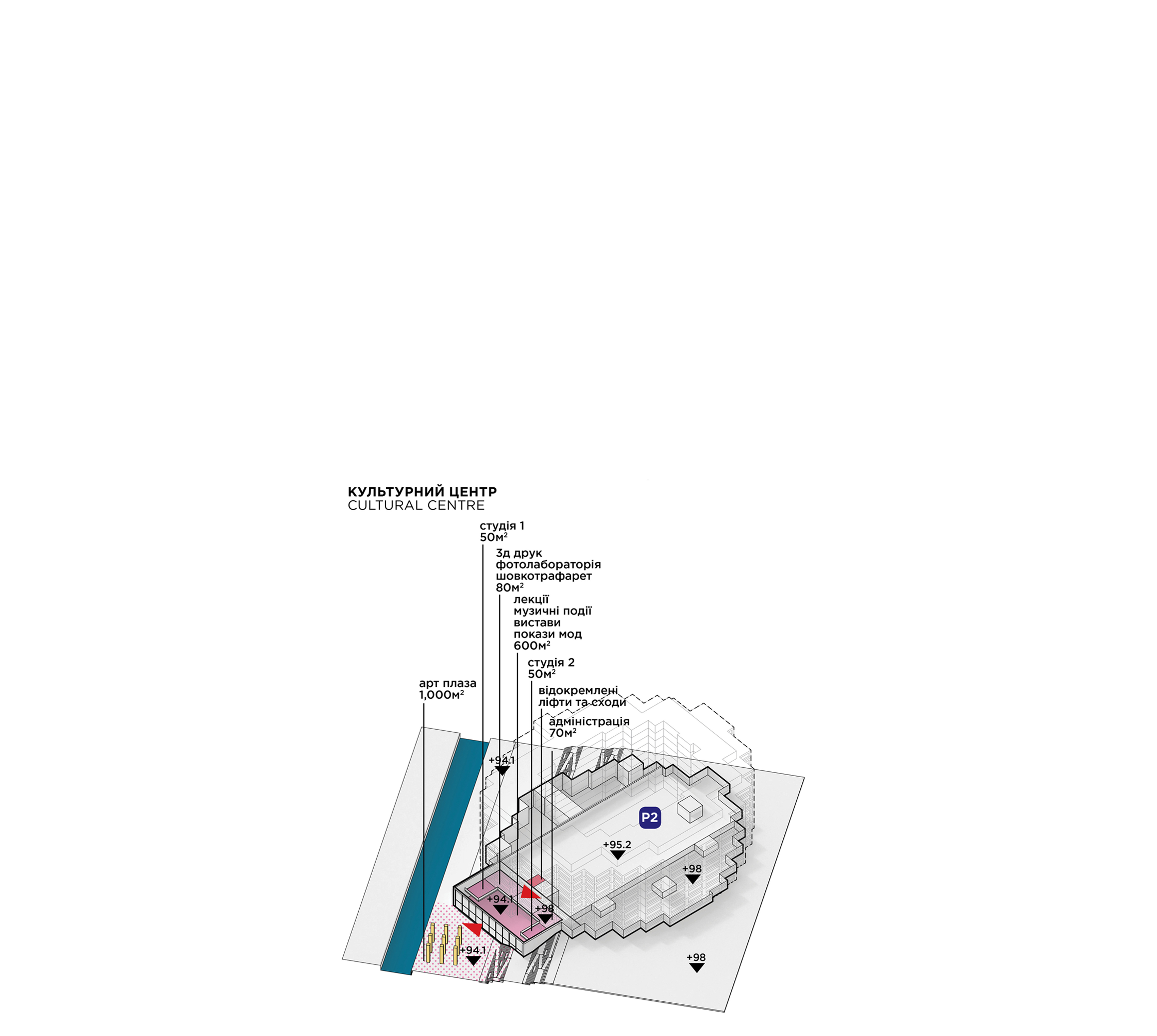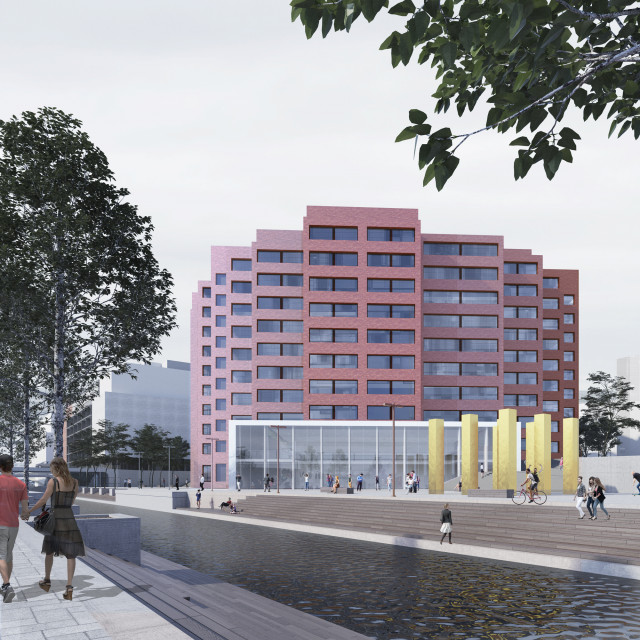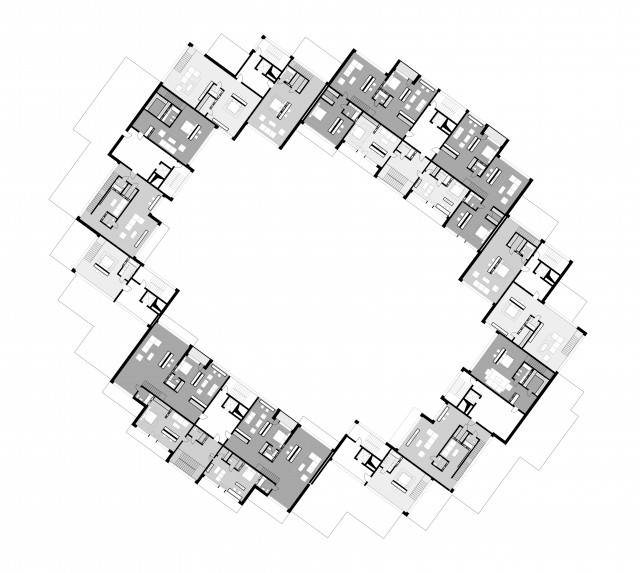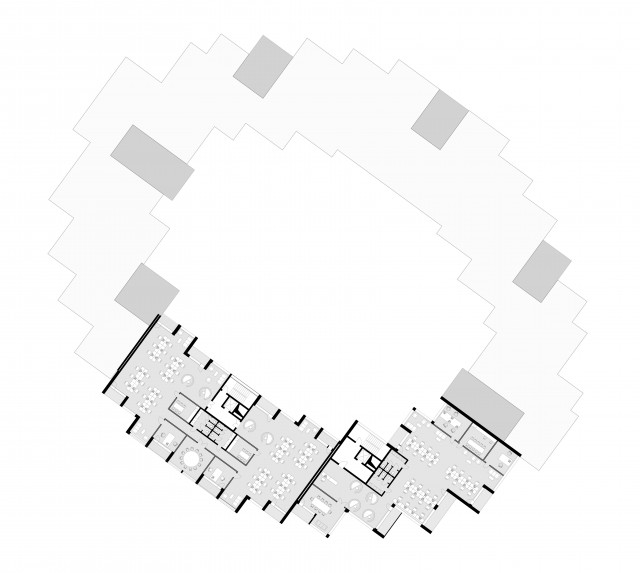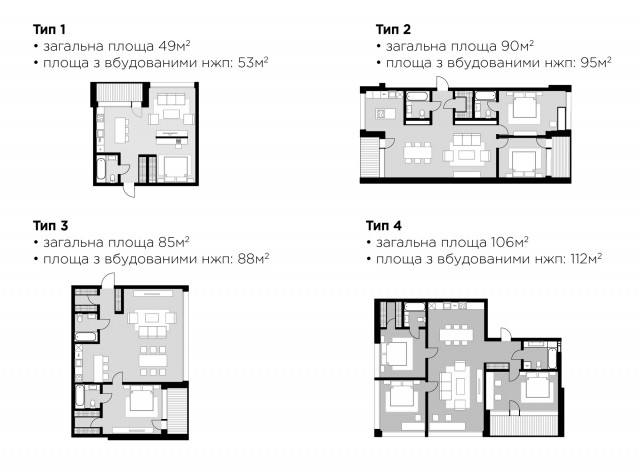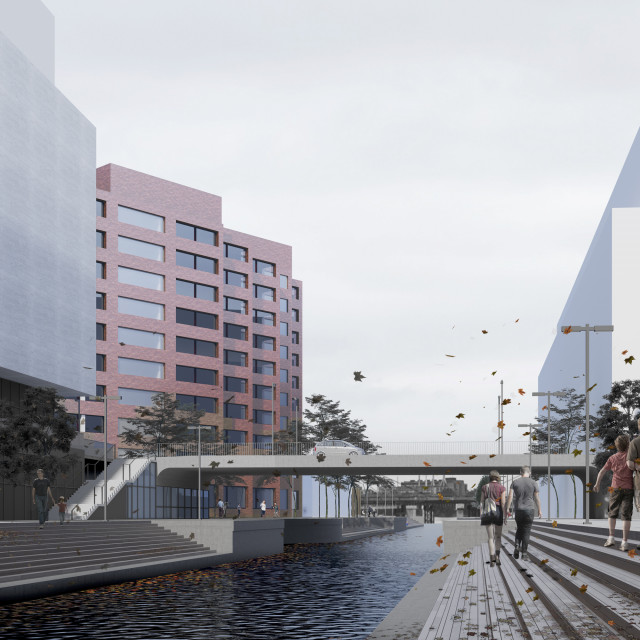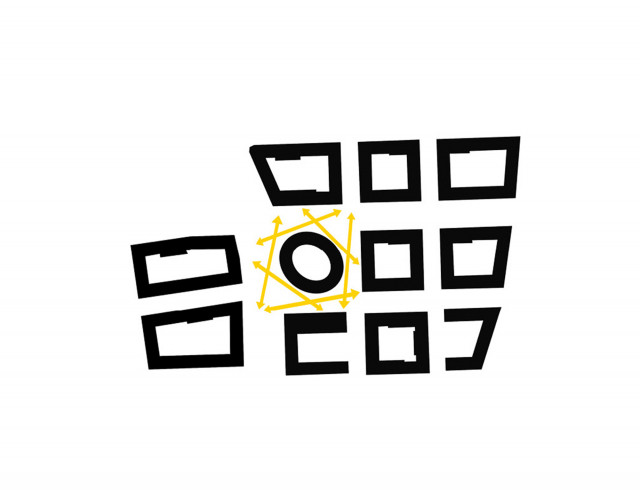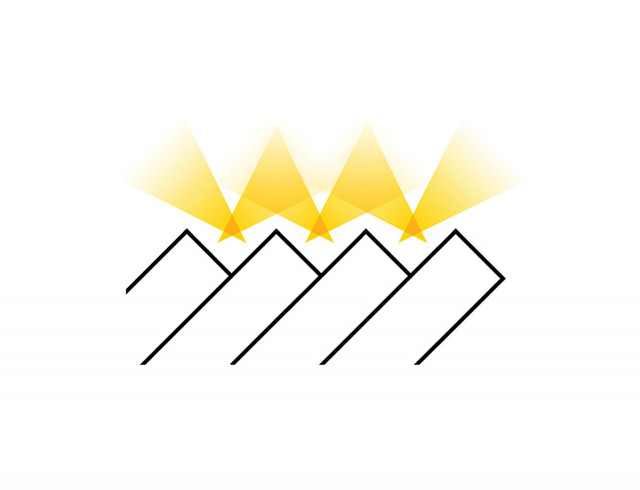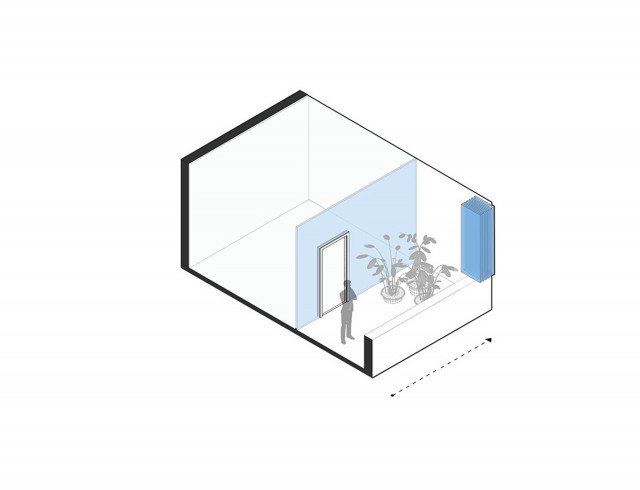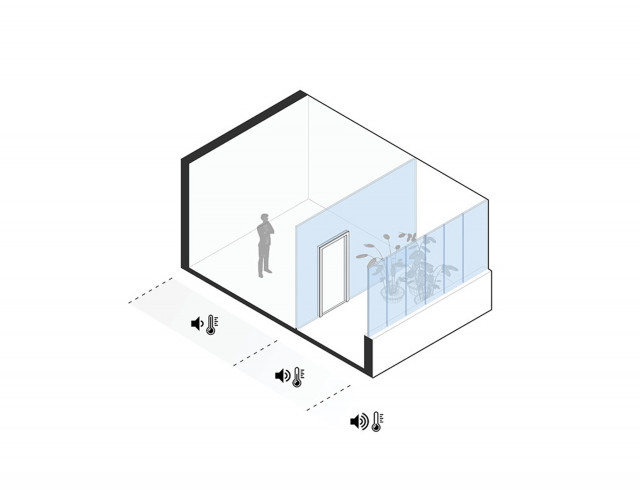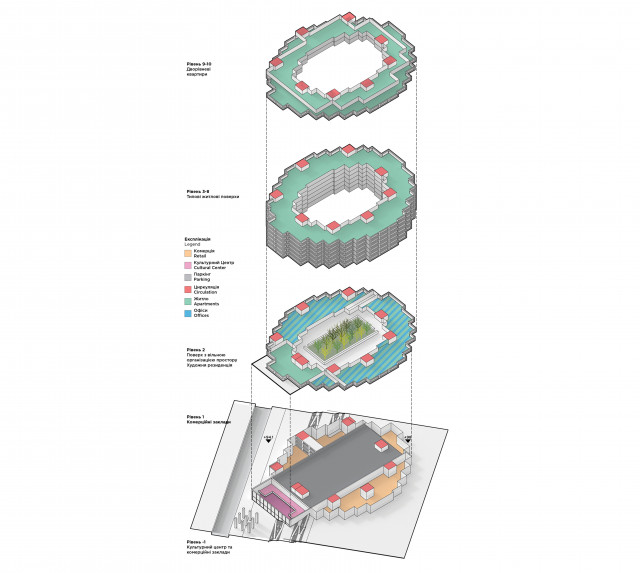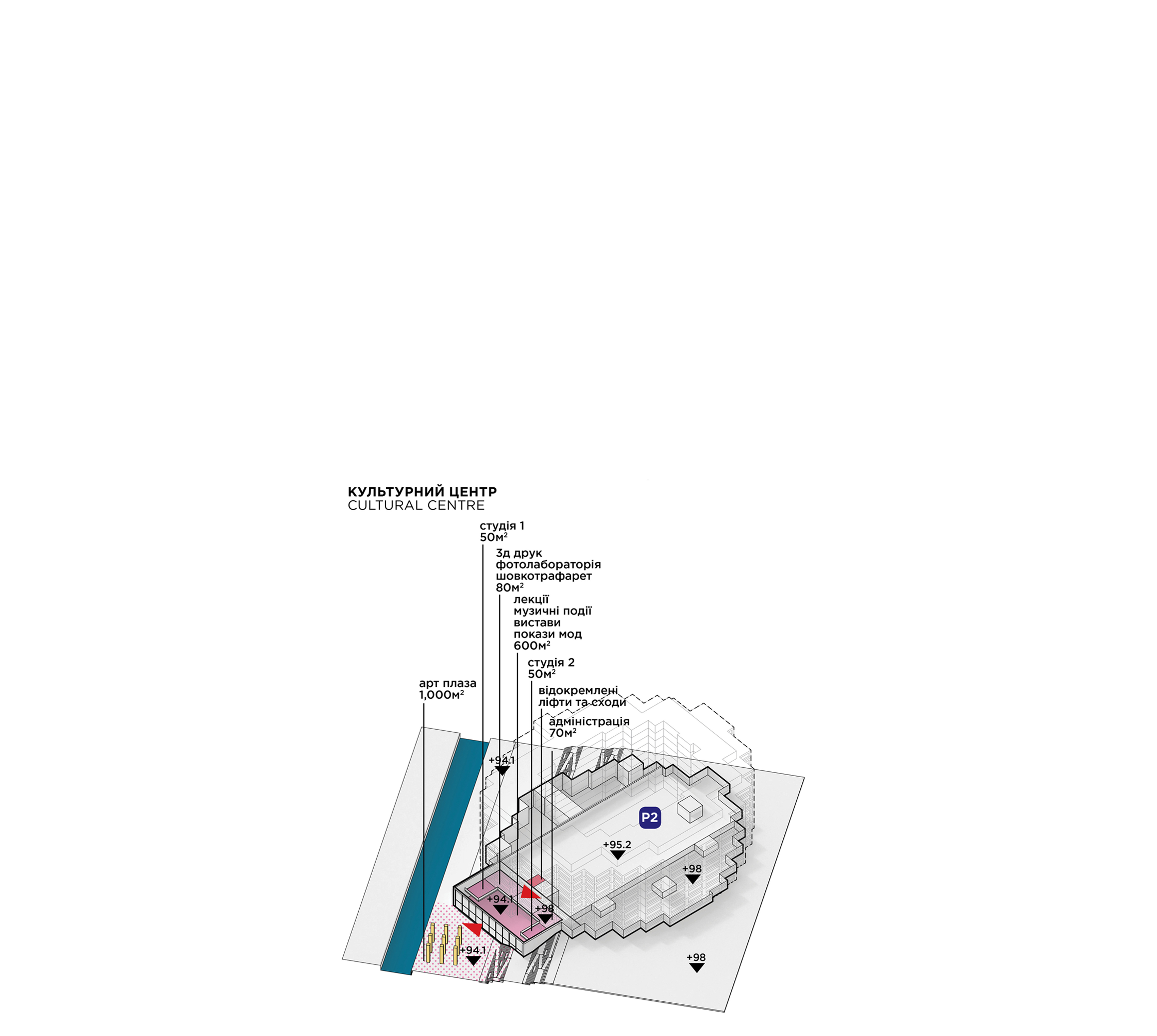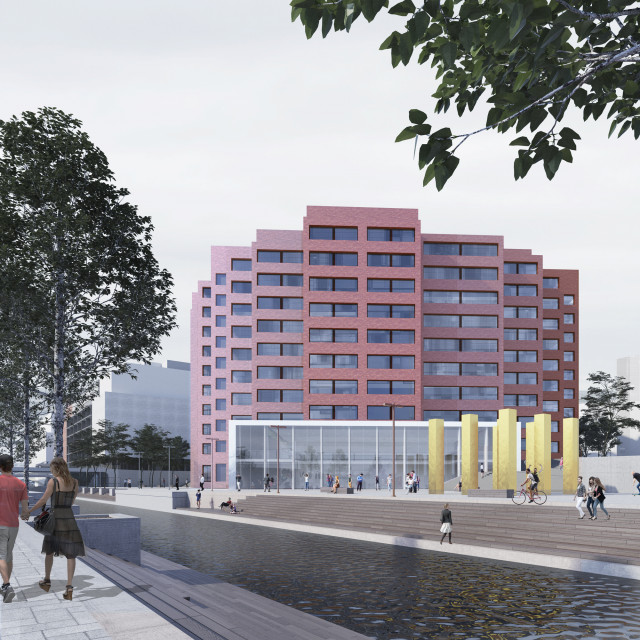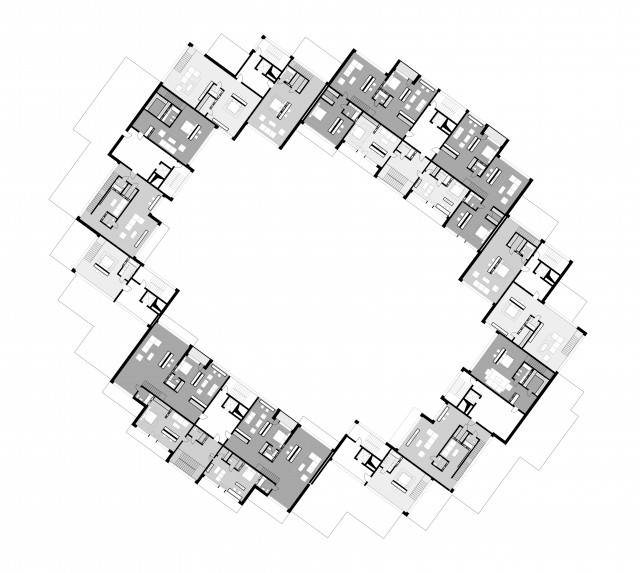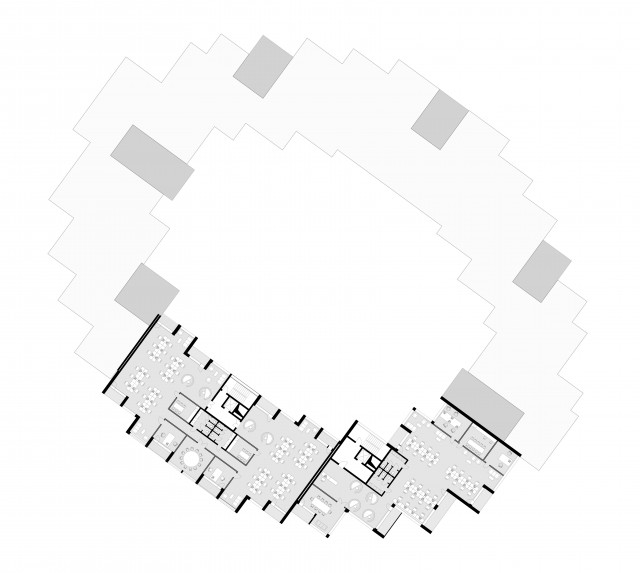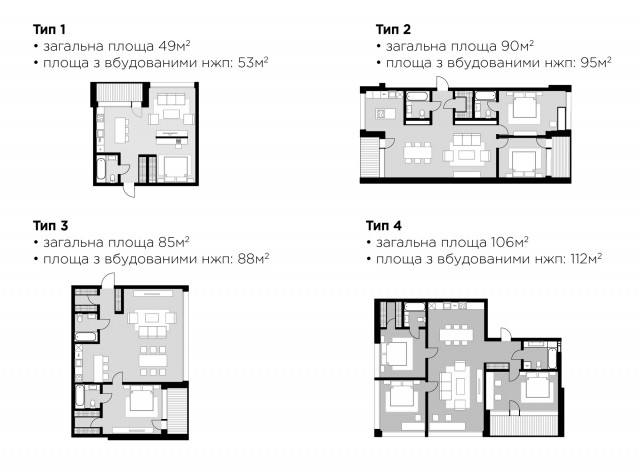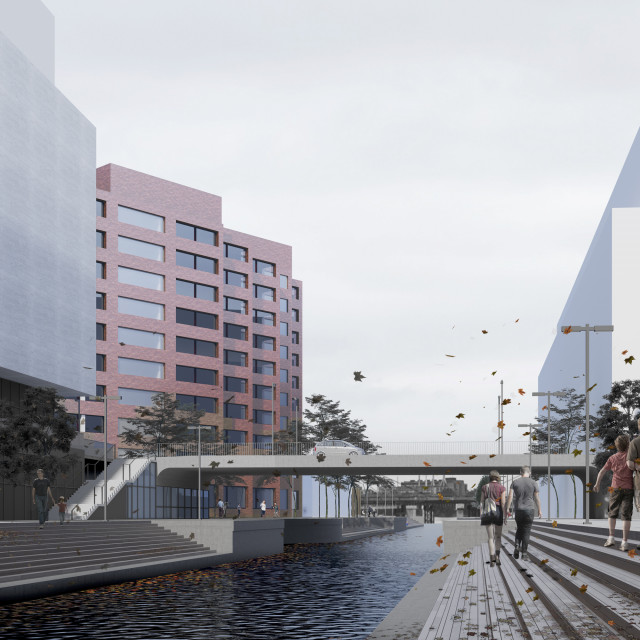 Text
Back