Promprylad.Renovation: Study Models
In recent years, the rethinking of the purpose of industrial architecture has become a representative practice in which possibilities are determined by research. Architects are facing the situation, where the proposal must justify a certain set of functions and goals of the object. The architectural design of Promprylad. Renovation can be considered as a proper example to explore.
The main elements of the exposition are two desktops and an amphitheater. The first table presents the work layouts and the stages of research, where the viewer gets an opportunity to explore independently the design process. The second table gives a view on the final layout. It represents the idea of the real scale of the project, its spatial organization, which enables the complex functional potential of the buildings.
The exhibition is taking place in the space that was initially used for quality control of the plant's products. Now, as it is being transformed into a full-fledged exhibition space and supplemented by an amphitheater, it has the potential of becoming a dynamic cultural institution.
Program: Exhibition
Area: 500 sq.m
Year: 2019
Program: Exhibition
Area: 500 sq.m
Year: 2019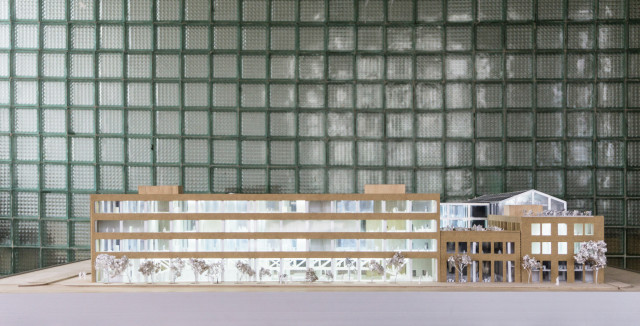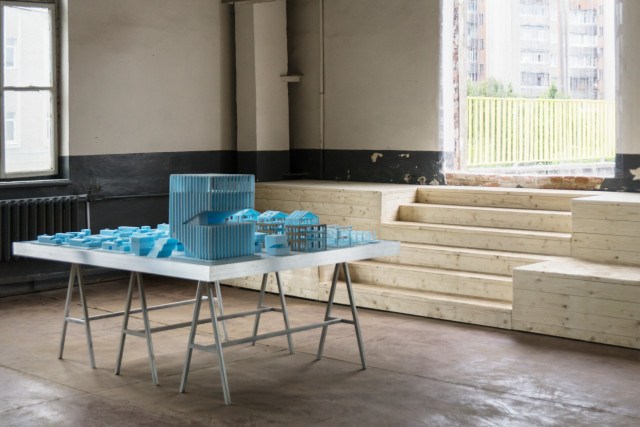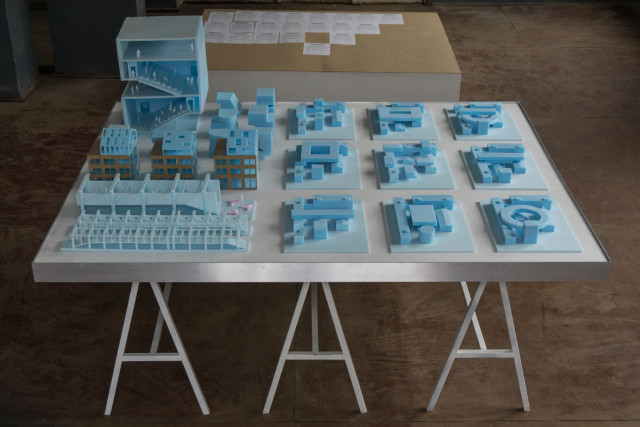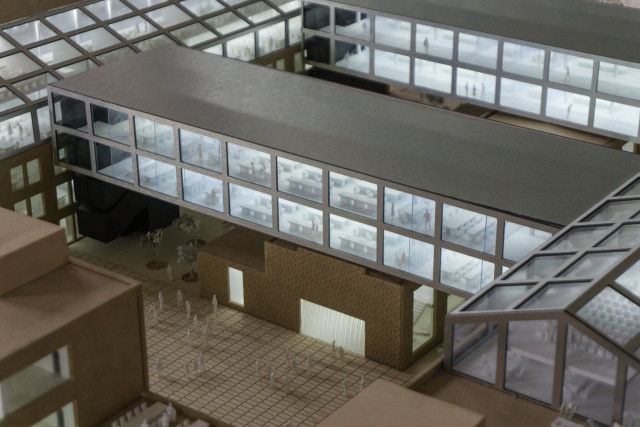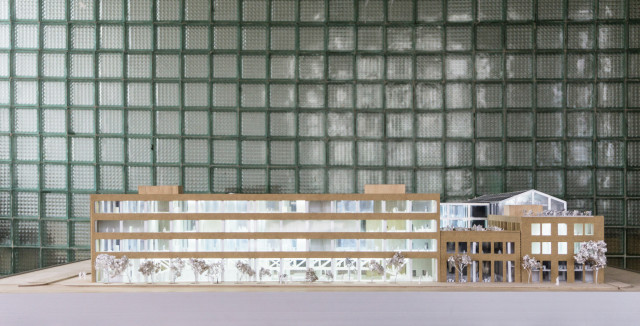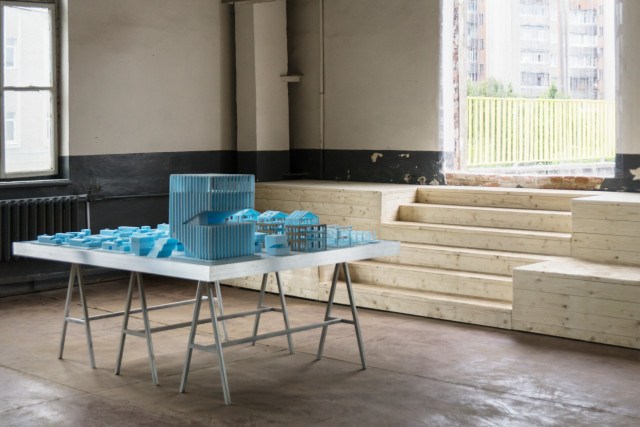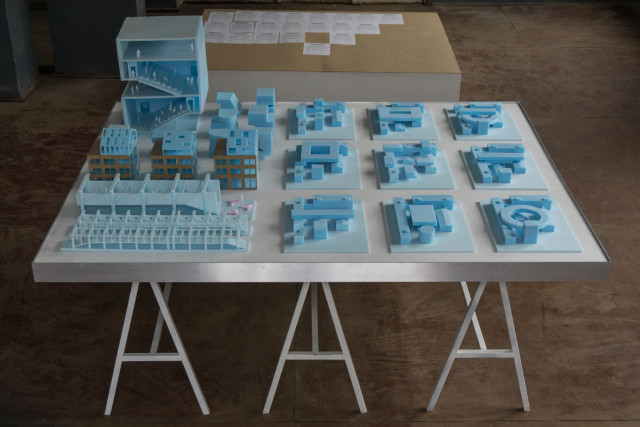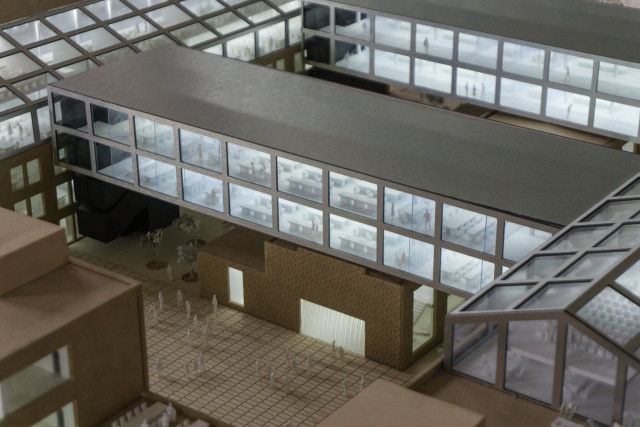 Text
Back