Brewery Gonzo
The interior design of the Gonzo Brewery, which occupies the basement of a historic building in the Podil district, is based on the idea of shared amusement. The project became a challenge and a motivation at the same time, leading to the unobvious and surprising proposals.
Gonzo intuitively incorporates the principle of a sustainable approach to interior design. Every piece of furniture is made of recycled material. The wooden tables and shelves left by previous owners have been adapted to the new space. The facade, benches, and sofas are made of isolon, which is also an available recycled material. This feature has added recognizability to the place – the playful colorful dynamic immediately attracts attention, contrasting with the typical bars raw brick wall.
The developed space zoning could be used as a tool for different scenarios. The bar is divided into two halls, which are connected by arches – such a connection provides the circle movement and allows visibility. Different accommodation configurations allow a comfortable stay both alone and with friends.
A significant role is given to lightning, which, depending on the color and intensity, determines the time of the day and mood. This method expands the functionality of the place: during lunch Gonzo is a city cafe, and in the evening and on weekends it turns into a place for loud friendly parties.
Program: Brewery
Building area: 150 sq.m.
Year: 2019
Program: Brewery
Building area: 150 sq.m.
Year: 2019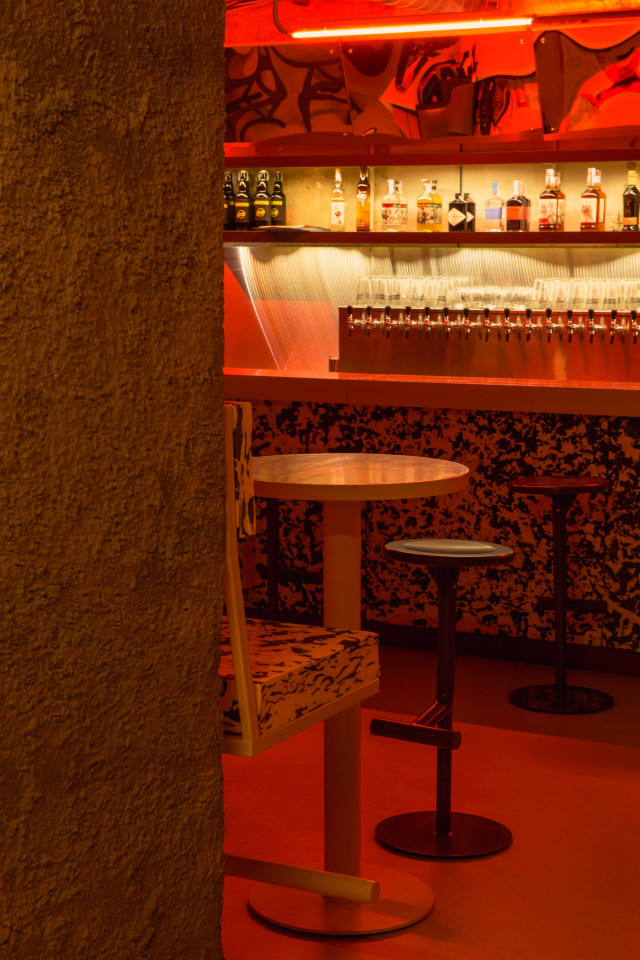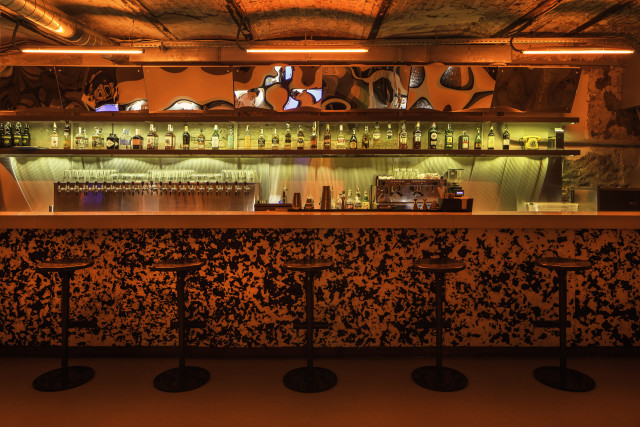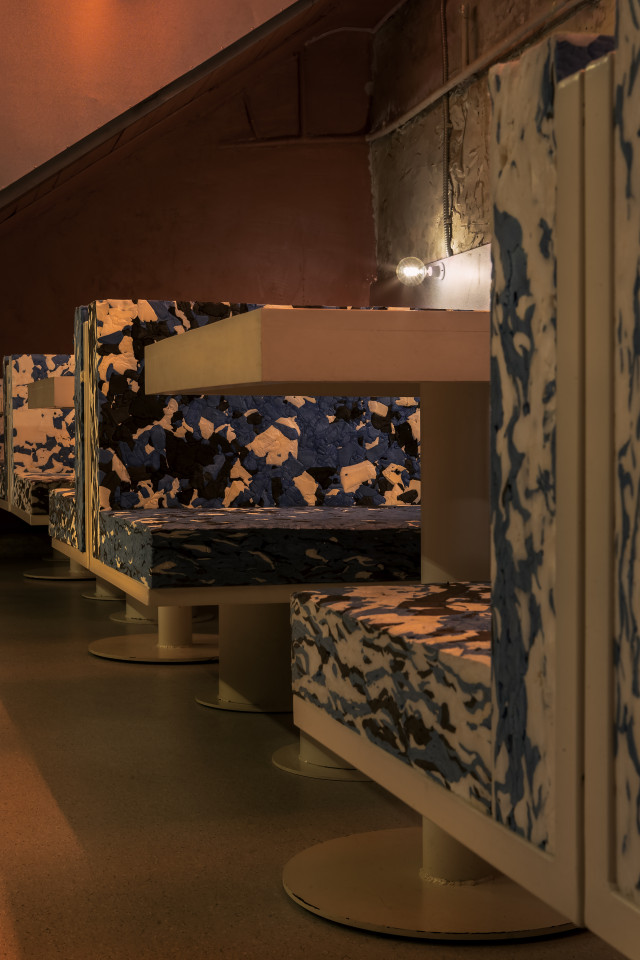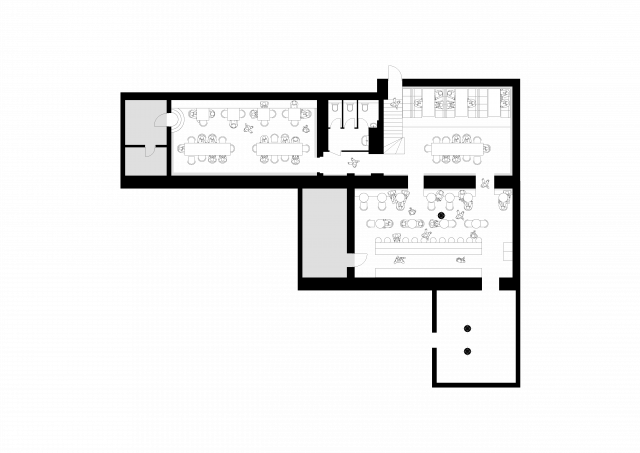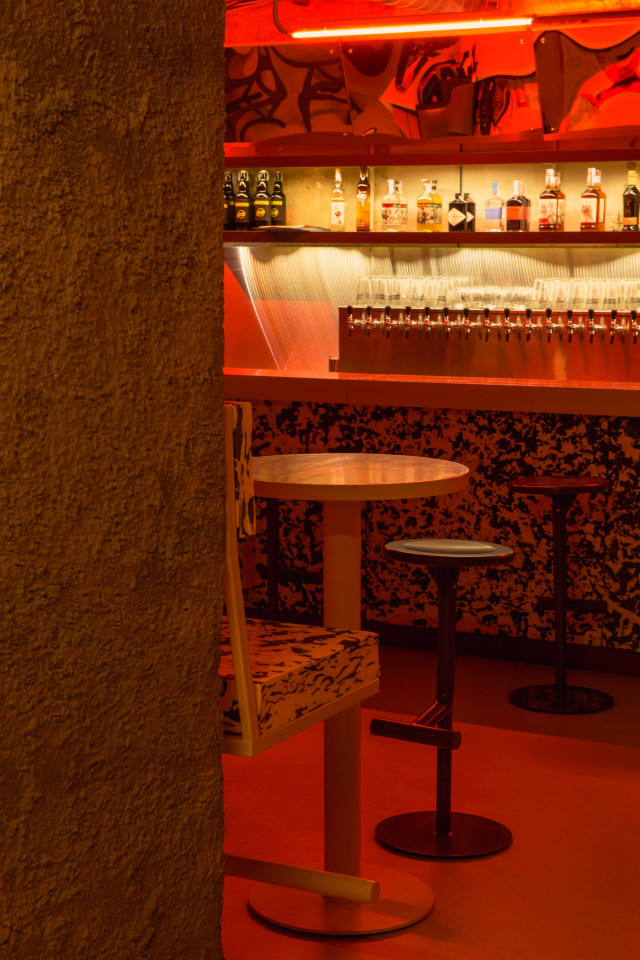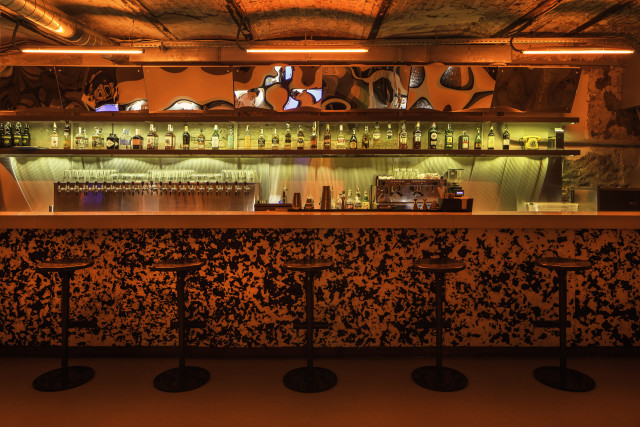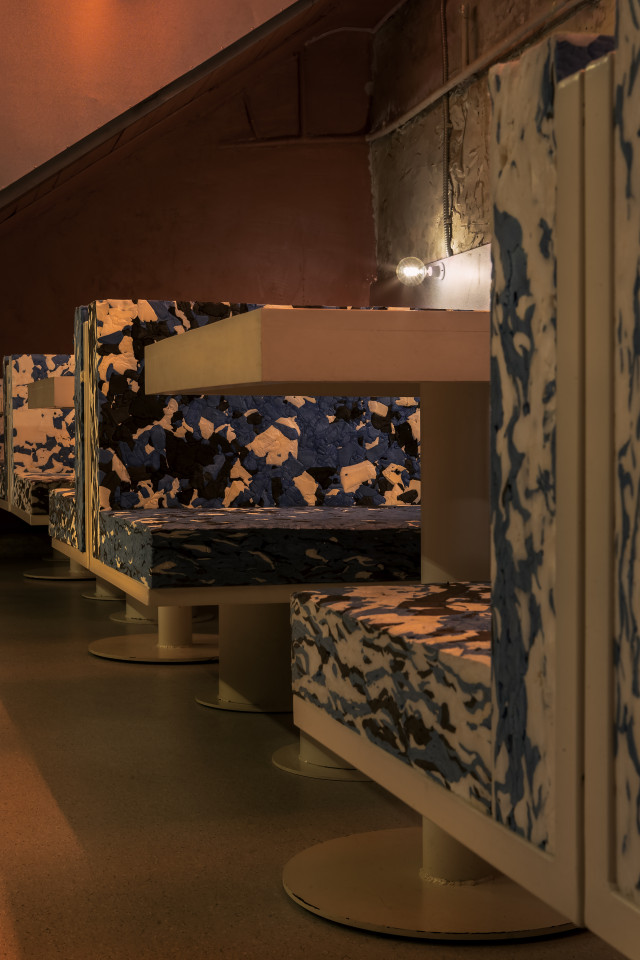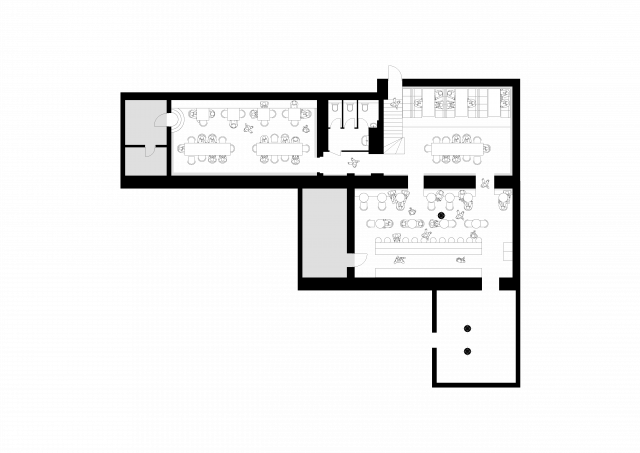 Text
Back